Queensland Regional Sleep Clinics
Queensland regional sleep clinics are now available through Sleep Clinic Services, meaning sleep disorder diagnosis and treatments are now available in all Queensland regional areas.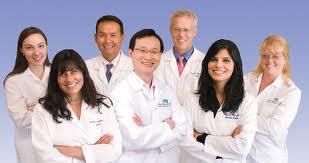 Instead of travelling to major regional centres or capital cities for diagnostic sleep studies, a portable diagnostic recorder can be delivered to you
These diagnostic sleep studies are largely covered by Medicare, when proper preliminary screening has been done. Our staff are trained and equipped to provide world-best-practice screening services without the need for a face to face consultation.
Sleep disorder screening typically involves the use of multiple screening tools (including the Flemons Predictor, Epworth Sleepiness Scale, Berlin Questionnaire, STOPBANG criteria and Karolinska Scale) to ensure detailed diagnostic testing is done for all people who need such studies, and only those who need such studies.
Unlike others, we provide this screening service for free, over the phone.
If you are found to have a condition which needs treatment, this can often also be provided in the privacy and convenience of your own home, or we can refer you to the relevant experts in your area.
Contact us today to discuss your requirements and arrange a time for a Queensland regional sleep clinic service team member to do your free screening.